After years of struggling with staffing shortages, the Los Angeles Unified School District (LAUSD) is about 99% staffed before the start of the new school year on Aug. 15, according to district officials.
A spreadsheet posted on the district's website Aug. 10 lists more than 170 teaching positions, including about 80 in high-needs schools, meaning schools with more students from lower socioeconomic backgrounds.
As of August 12, the district still had 155 vacancies, according to an LAUSD official.
That's a far cry from this spring when the district needed to fill about 1,500 teaching positions and 1,000 staff positions before the new school year, officials said.
All district employees who report to work in person are still required to be fully vaccinated against COVID-19, although the student vaccination mandate is suspended until at least 2023.
A LAUSD spokesperson told The Epoch Times that recruiting began to pick up this spring as many COVID-19 restrictions were lifted.
"During the pandemic, our ability to host in-person events has been extremely limited by COVID health restrictions," the spokesperson said. "Last spring, many of these restrictions began to be lifted, and we were able to conduct in-person recruiting locally, throughout California, and from select sources nationwide."
LAUSD high school graduates were welcomed to four job fairs in June to fill district staff positions.
During this time, the district continued to use digital techniques adopted during the pandemic, such as virtual recruiting events, for external applicants and current employees, such as substitute teachers, who are interested in teaching positions. education.
To attract more teachers, LAUSD has expanded recruitment to hire new college graduates locally and nationally through its District Internship Program, in which interns can earn preliminary teaching credentials while gaining hands-on experience. in the field.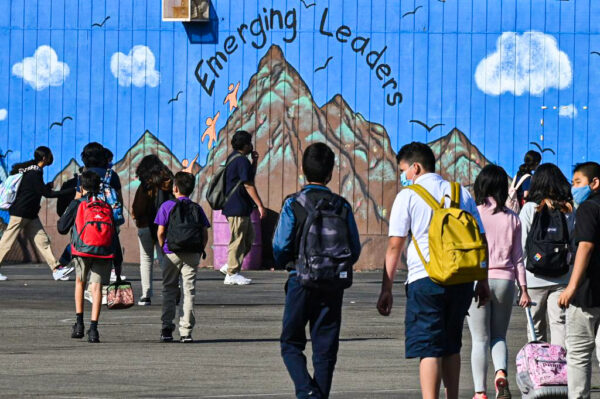 To encourage accredited teachers to join schools in need, the district offers additional incentives, including 20 hours of paid professional development each year and a $5,000 stipend to those who teach at the same school for at least three years. according to the district's website. .
The allowance will be divided into three installments: $2,000 in the first year, $1,500 in the second year and $1,500 in the third year.
This comes after the state Department of Education reported in June that one in five LAUSD classes were being taught by teachers without a full degree in the 2020-21 school year.
While 83% of teachers in the district were considered "clear" or fully accredited to teach in their assigned classrooms, more than 15% taught outside of their accredited areas, outside of their specialized student groups. or without accreditation.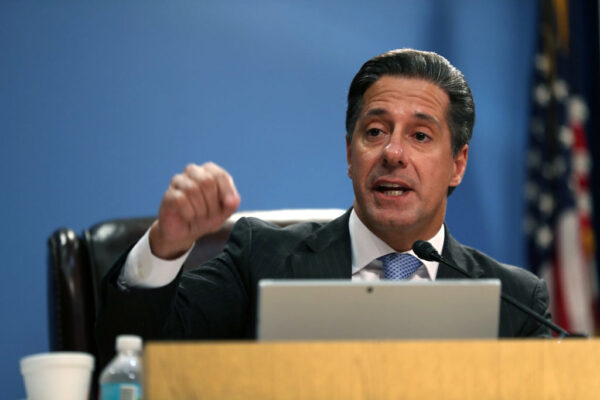 The district was short of about 420 classroom teachers this spring, prompting its superintendent Alberto Carvalho to direct the district's non-teaching staff who held teaching credentials or previously held teaching positions to fill the void for the rest of the school year.
The shortage was in part due to the district's COVID-19 vaccination mandate for employees enacted in November 2021, according to parent and teacher advocacy group Los Angeles Educators & Parents United.
More than 800 unvaccinated staff were fired in the 2021-2022 school year for non-compliance, and around 600 teachers were forced out of classrooms to teach remotely in the online learning program. City of Angels line, according to the advocacy group.
The district did not confirm the number of teachers who were fired for not being vaccinated after multiple requests for comment.
At a press conference on August 8, Carvalho said he considered the district to be adequately staffed and that there were 500 staff on standby in case there were classrooms. without teachers.
"Going into the first day of school, I assure this community that every student will have an outstanding teacher ahead of them," he said.
Students and staff will no longer have to undergo weekly COVID-19 tests, although everyone must upload a negative test result to the district's DailyPass mobile app before returning to campus.
Instead of weekly testing, the district is only requiring those with symptoms of COVID-19 — or who have been in close contact with someone who tested positive — to be tested for the coronavirus.